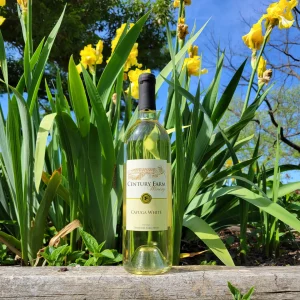 May is Tennessee Wine Month! Did you know there are 69 wineries and vineyards in Tennessee? We have chosen our Cayuga as our Wine of the Month in honor of the occasion. Cayuga is a crossing of French grape Schuyler and American grape Seyval Blanc. It was originally bred in the Finger Lakes in New York. Cayuga thrives in warm and wet Tennessee as it is naturally resistant to the challenges of diseases and mildews. Our Cayuga is a delightful off-dry white, with notes of lemon curd and apricot. Pair with light, soft cheeses, chicken, white fish, or summer salads.
Wine Of The Month Special:
10% off a bottle (up to 11 bottles)
20% off a case
Discount applies only in tasting room.